We support people and organisations to unlock potential for the future.

Having both technical and non-technical work experiences in two very different countries, Japan and the UK, enabled me to meet and work with so many people with incredible talents and competencies, which often cannot be measured by a simple

algorithm or a resume.
People are far more complicated and nuanced than being able to putting into a few categories by existing algorithm.
I always take time to talk with people to find out their dreams and wishes as well as their career goals and what's been happening in their life.

There are many people who would be overlooked in the process of main-stream recruiting, as their career and/or education doesn't fit into a traditional linear path.
I am not only looking at current needs in the business or people, I am looking into the future, which people and companies can flourish together.
There are talents which might require a short training to start with, but have a big potential to grow constantly and will contribute greatly to the company and wider society.
If you are looking for a solution for future workforce or you are considering to a job of future, let's discuss together.
You can contact me by email or a chat system on the website or a contact form.
Green Tech/Clean Tech, Green Economy, Multilingual position especially Japanese language, Women and minority, Entry positions for newly graduate especially Japanese faculty graduates
Our services are shown below.;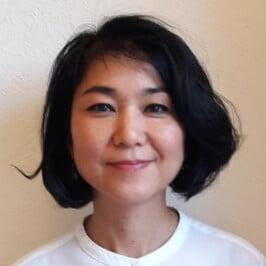 About Me
I was born and grow up in Japan, and then came to London after working as an IT engineer for five years in Japan.
I studied history of arts, and always have great love of arts, though the Japanese economy recession forced me to take a different path, which was unexpected but exciting at the same time.
I have worked as an IT engineer in London for another five years, then I retrained as a jewellery maker and designer at City Lit and London Metropolitan University. After working as a jewellery maker for several years, I have stumbled upon a recruitment industry by chance, and I found that I could apply my all skills, abilities and compassion to support people and organisations to find a best match.
I strongly believe that everyone has a talent and everyone should be given opportunities to flourish as best as they could be, which would be good for individuals, societies and beyond.
I am very keen on combining my interest in environmental issues and green technology, and helping minority including women flourish in this exiciting new digital revolution world.